Disc. 10% on the entire web code: 10PADELMANIA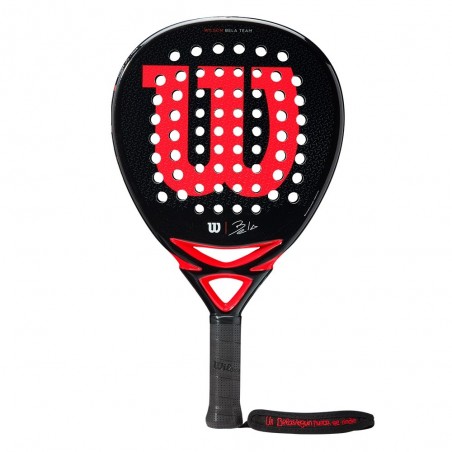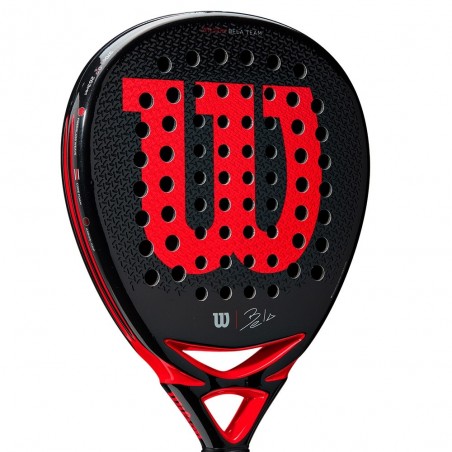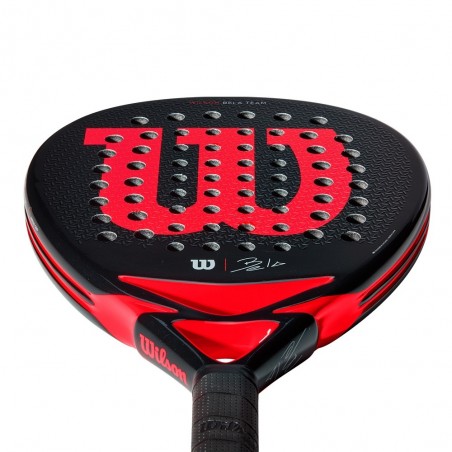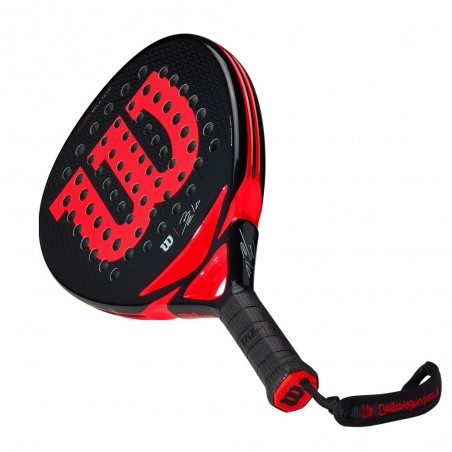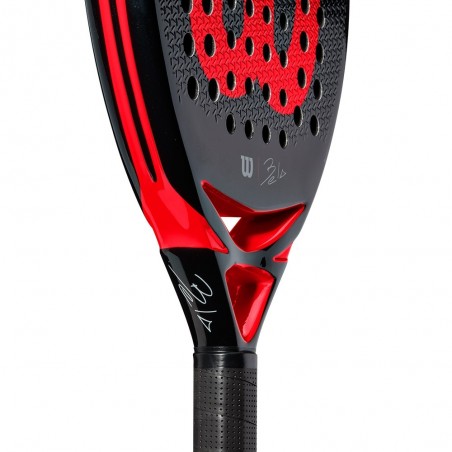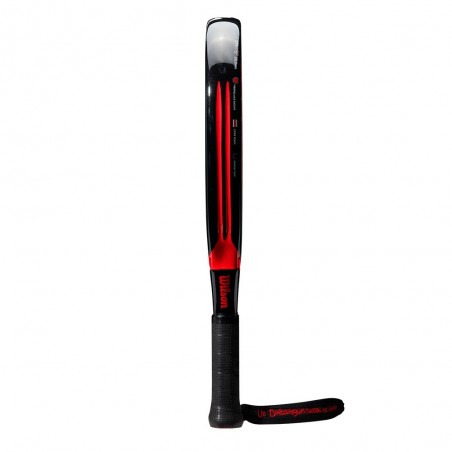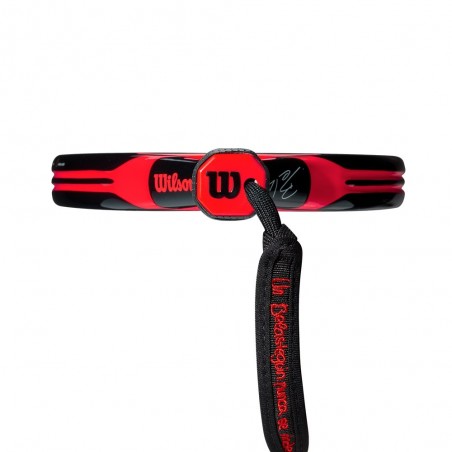 Wilson Bela Team Padel WR065711U2
WILSON
WILSON BELA TEAM
Wilson's Bela Team is a power padel racket inspired by and co-designed with renowned padel player Fernando Belasntegui . With an elegant and vibrant design, it is a model that comes along with the new Wilson 2022 racket collection.
Manufactured with materials and technologies unique to Wilson, it is a padel racket that comes to give you great performance and superior power in each hit to the ball.
player type
Conceived for advanced-professional padel players looking for a diamond-shaped racket, with a superior sweet spot and medium-high balance that manages to achieve good balance and extra power after each ball exit.
Features and technologies
Composed with a frame structure made with Fiberglass Weave technology , which combines stability with excellent responsiveness. The planes incorporate the innovative Arrow grip technology; an arrowhead pattern texture that gives the racket great hitting feel and exceptional spin . Sharp Hole Technology perforations are strategically placed to produce more serve on every shot.
The low-density CORE FOAM foam provides optimal sensations of comfort and soft contact with the ball.
Sublime Grip technology includes a mix of softness, fit and comfort with added absorption for excellent grip.
design and colors
This Wilson padel racket presents one of the most vibrant designs of this collection; built in a diamond mold painted in black with a rough finish to print better effects on the ball. At the center of the planes, add the classic letter "W" in red and the details on the surface in the same vibrant red tone . The handle strap for the wrist bears the text "A Belastegui never gives up"
Game level

Advanced

Playing style

Power shovels

Gender

Man
There are no reviews for this product yet.