Disc. 10% on the entire web code: 10PADELMANIA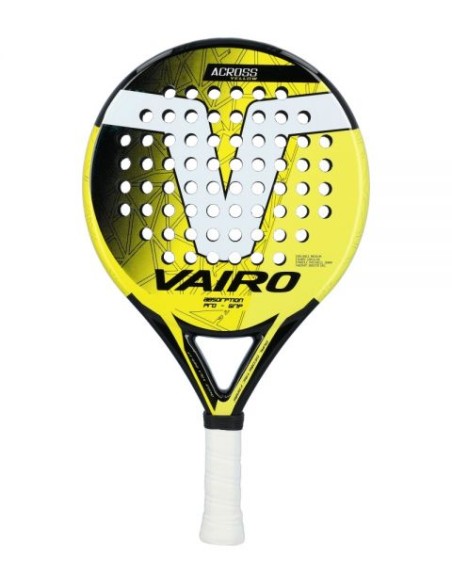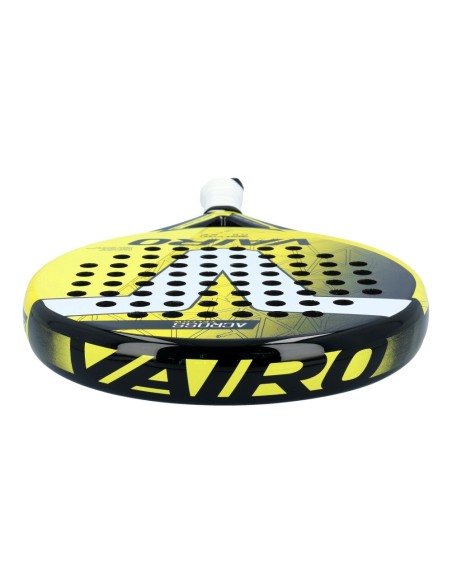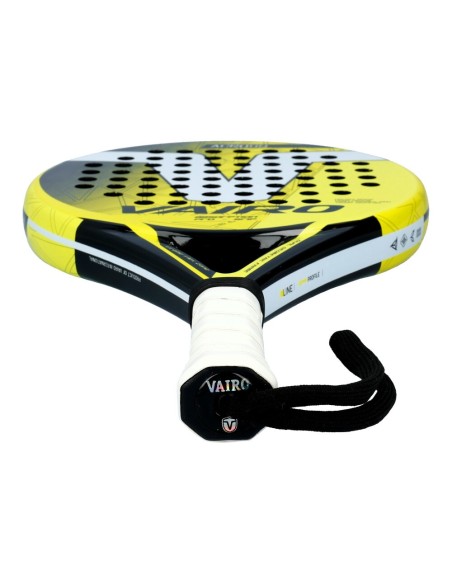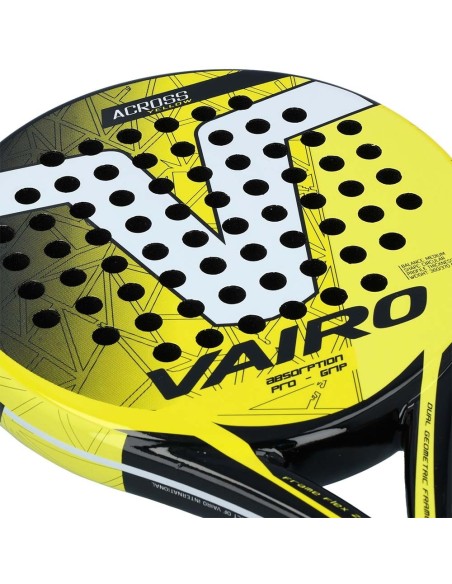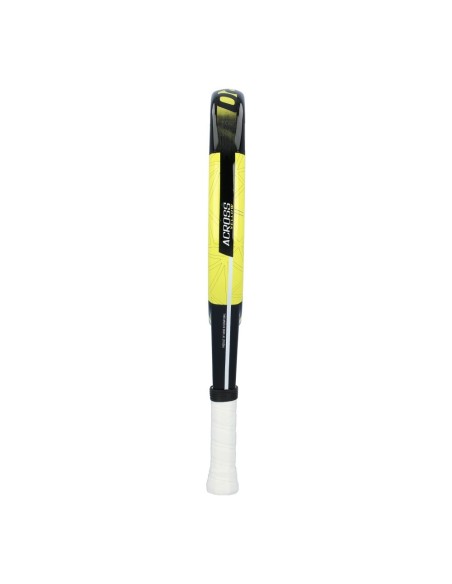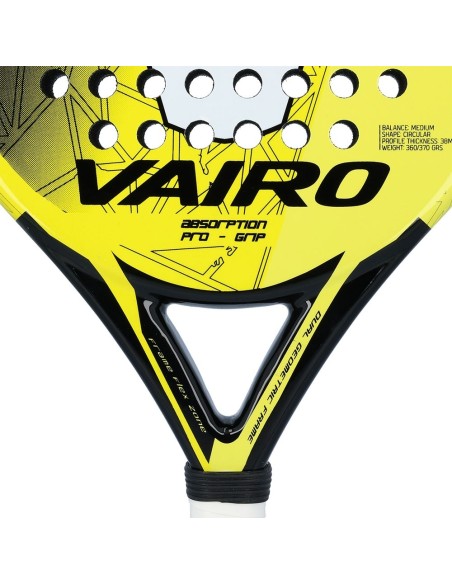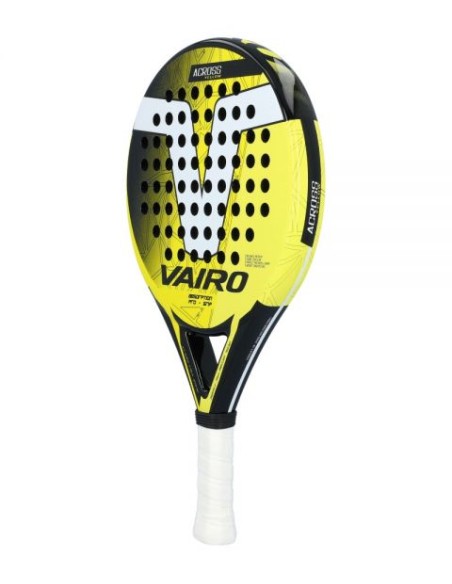 Vairo Across Yellow
VAIRO
The Vairo Across Yellow racket is suitable for basic level players to improve their technique. He helps them deliver very forceful and accurate layups and volleys.
Why will you like the Vairo Across Yellow padel racket?
It is a paddle tennis racket with a low-balance combined with a very wide sweet spot. These two components complement each other so that you can play with great precision. Its multidimensional holes give you lightness and very comfortable maneuverability .
What type of player is the Vairo Across Yellow racket for?
It is for adult padel players of the initial levels who need a suitable padel racket for a control style. It is ideal for you if you want to frequently practice well-placed layups and volleys.
design and colors
It is designed with a round shape . The frame is matte black and the faces combine different shades of dull gray. On the upper central part of both beams there is the emblematic stylized "V" of Vairo , with a black typeface outlined in fluorescent yellow. With this same cormatism, the legend " VAIRO " appears on the left side of both plans.
Technical characteristics of the Vairo Across Yellow racket
Unbreakable 100% carbon frame that stands up to the very rough treatment typical of beginners.
Textured fiberglass faces that make it easier for you to hook the ball and obtain very fast serves.
Very soft EVA foam core that mitigates the effect of vibrations and protects your elbows from possible injuries.
Super-reinforced bridge that unites the elements of the head to concentrate the force of your blows to the maximum.
Neck with a very wide triangular hole that optimally filters the passage of air to offer you very stable swings .
Game level

Initiation
Medium

Playing style

Control paddles

Gender

Unisex

Cat_almacen

EXCLUSIVAS
There are no reviews for this product yet.