Disc. 10% on the entire web code: 10PADELMANIA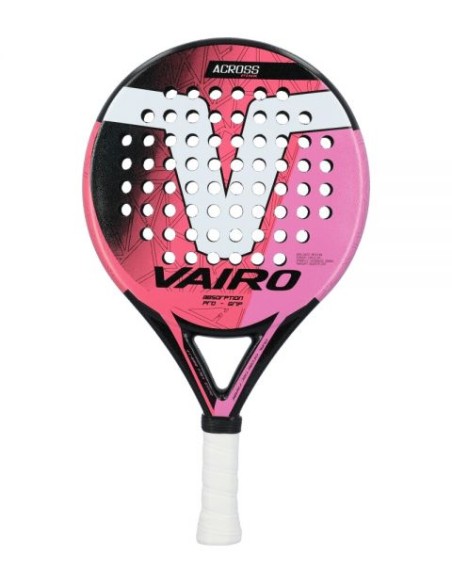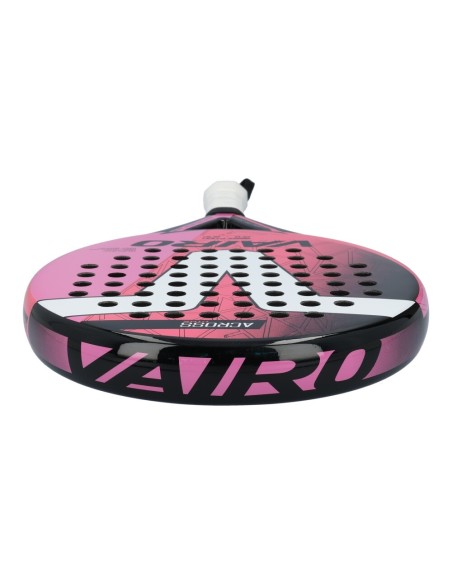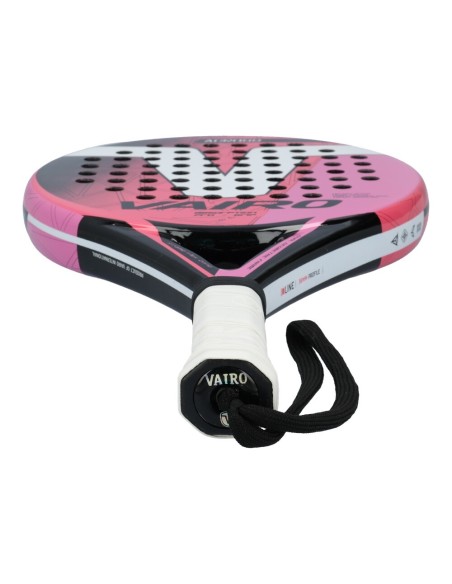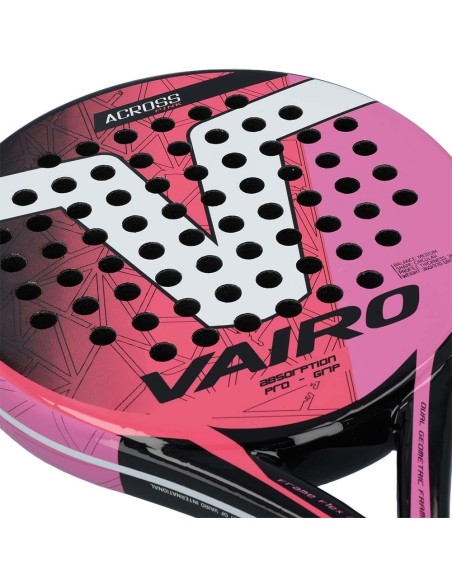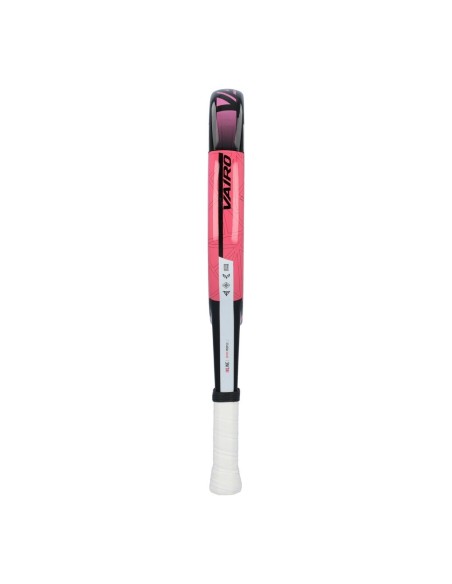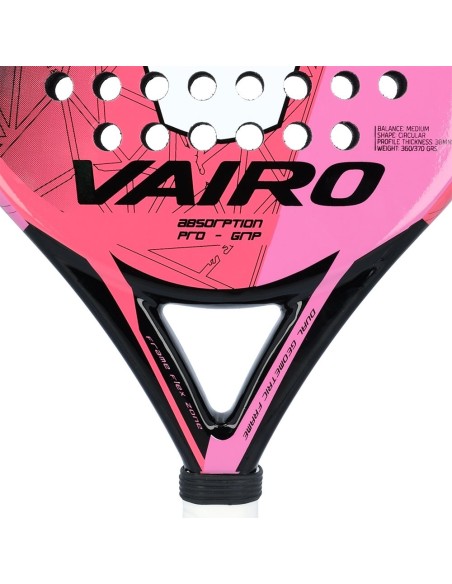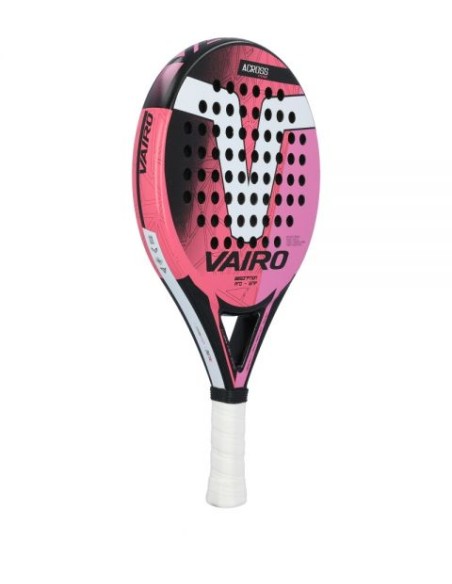 The Vairo Across Pink shovel helps basic level padel players to develop a very precise style. It is ideal for increasing your safety on the track.
Why will you like the Vairo Across Pink shovel?
It is a paddle tennis racket with a medium-low balance and a very wide contact area. These two factors make it ideal for hitting accurate and well-placed forehands and backhands. Its multidimensional holes are distributed over most of the planes to add a lot of lightness and maneuverability .
What type of player is the Vairo Across Pink shovel for?
It is for adult paddle tennis players of the initial levels that require a suitable racket for a control style. It is ideal for you, if you like to exchange very precise layups and volleys with your opponents.
design and colors
It is designed with a round shape. The frame is matte black and the faces combine different shades of grey. The emblematic stylized "V" of Vairo is presented on the upper central part of both beams, with a black typography with a fluorine pink profile. With this same chromaticism, the legend " VAIRO " appears on the left side of the two planes.
Technical characteristics of the Vairo Across Pink racket
Carbon composite frame that withstands the rough treatment typical of beginners without damage.
Textured fiberglass faces that facilitate hooking the ball and obtaining aces services.
Soft EVA rubber core that dampens the effect of vibrations and gives you a quick recovery.
Super-reinforced bridge that unites all the components of the head to make it unbreakable.
Heart with a large triangular hole that helps you make very wide swings and free of turbulence.
Game level

Advanced
Medium

Playing style

Balanced blades

Gender

Unisex

Cat_almacen

EXCLUSIVAS
There are no reviews for this product yet.