Disc. 10% on the entire web code: 10PADELMANIA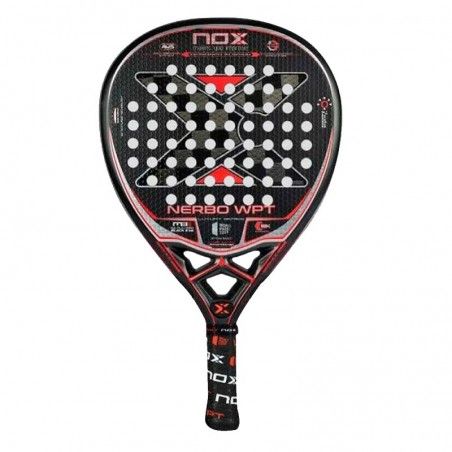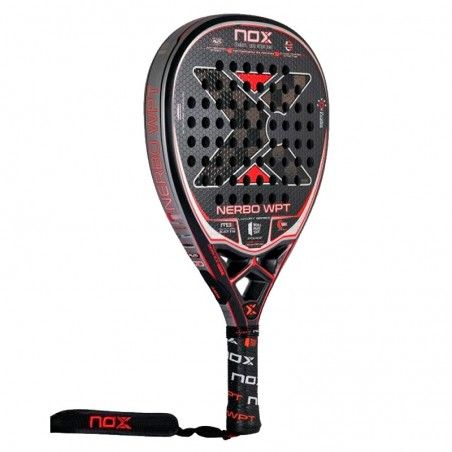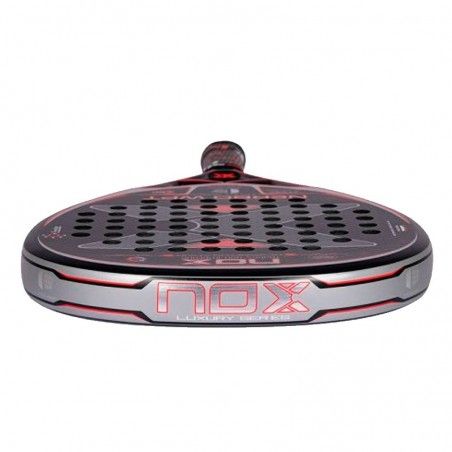 Nox Nerbo WPT Luxury Series 2022
The Barcelona brand Nox has launched its new collection of padel rackets, and among these we find the new Nox Nerbo WPT Luxury Series 2022, an ideal power racket for advanced or professional level players.
With its diamond shape, this padel racket obtains a high sweet spot and a high balance, achieving great ease when making shots and volleys.
The racket frame is made of 100% carbon fiber, and the racket planes are made of 18K carbon, which provides great power and stiffness . As for the core of the racket, the Multilayered Black Eva rubber has been implemented, a combination of rubbers of different densities that provide a very powerful and precise game at the same time.
This racket has various technologies such as the Rough Surface included in the racket planes that facilitates hitting with effect due to its roughness , the Oversize Grip , which by lengthening the handle of the racket makes it easier to hit with two hands, and the Antivibration System, with which the vibrations of the racket are reduced , increasing comfort and preventing injuries.
In addition, this shovel incorporates the new and exclusive Smartstrap system, which will allow you to change the shovel 's safety cord very easily. In this way you can have a great capacity for customization and an improvement in hygiene .
As for the design , this racket has a black color at the base derived from exposed carbon , and is contrasted by the outline of the logo in gray , and the details of the racket in red . This classic combination of colors gives this racket an appearance of power and robustness very much in line with its real functionalities.
Game level

Advanced

Gender

Man

Cat_almacen

NOVEDAD
There are no reviews for this product yet.