Disc. 10% on the entire web code: 10PADELMANIA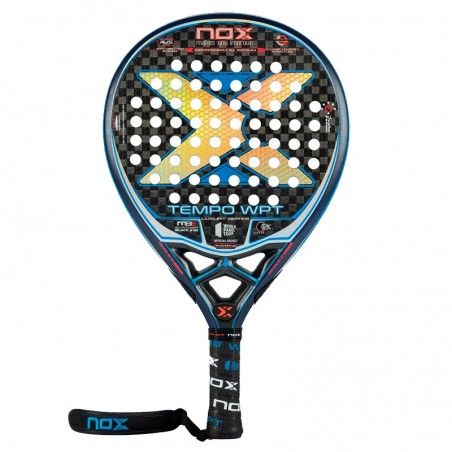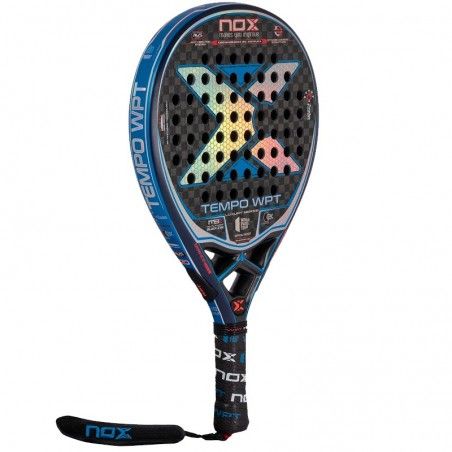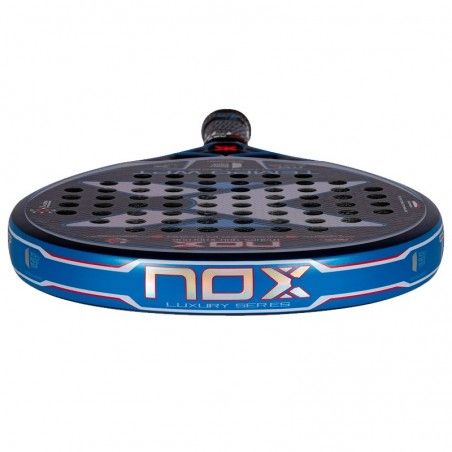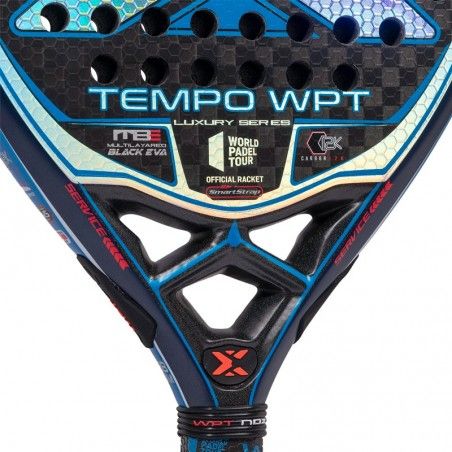 Nox Tempo WPT Luxury Series 2022
The new season of Nox padel rackets is now available, and it surprises us with news such as the Nox Tempo WPT Luxury Series 2022 , a very versatile racket for advanced level players.
By having a teardrop shape , this racket provides a medium balance and a very wide sweet spot , achieving a great balance between power and control.
As for its materials , this racket has a carbon fiber frame that provides great strength and hardness. 12K carbon has been incorporated into the blade planes , which has a good density, achieving good power . Multilayered Black Eva rubber with different densities has been incorporated into the core of the racket that provides great power and control at the same time.
In terms of technologies , this shovel has the Rough Surface that will make it easier to hit with effect thanks to its rough texture, the Oversize Grip increases the size of the shovel handle , making it easier to hit with both hands. It has the Antivibration System, which reduces racket vibrations , achieving greater comfort during the game and preventing joint injuries .
The new and exclusive Smartstrap system will allow you to easily change the safety cord of your shovel. This way you will have a great capacity to customize the shovel, and you will be able to improve its hygiene .
Its design is very sporty and attractive . It has a black color in the planes derived from exposed carbon , and has contrasts in the logo with a type of finish that reflects lights and colors like a mirror. In addition, it has other contrasts in blue around the edge of the blade, the outline of the logo and other small inserts on the blade.
Game level

Advanced

Gender

Man

Cat_almacen

NOVEDAD
By Pedro G. the 07/15/2022
By Pedro G. the 07/15/2022