Disc. 10% on the entire web code: 10PADELMANIA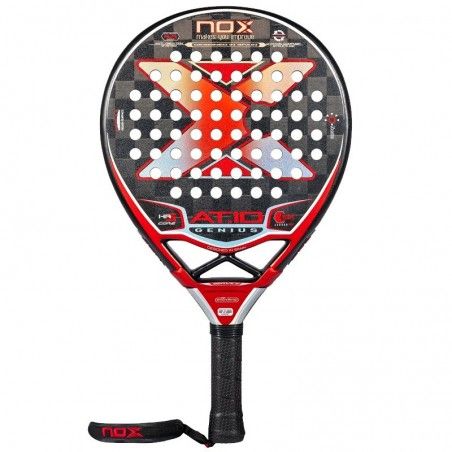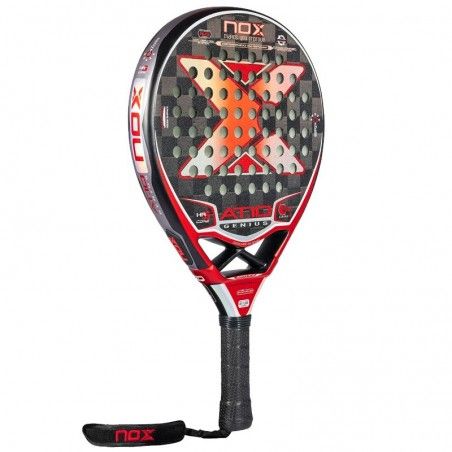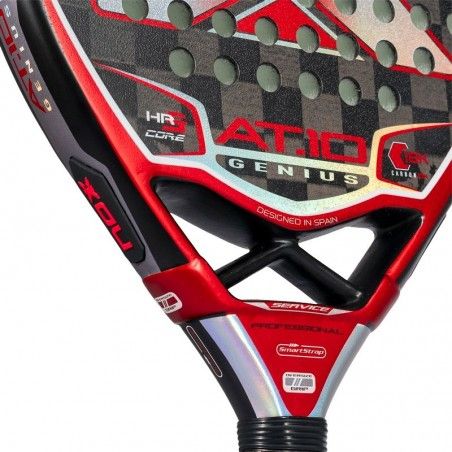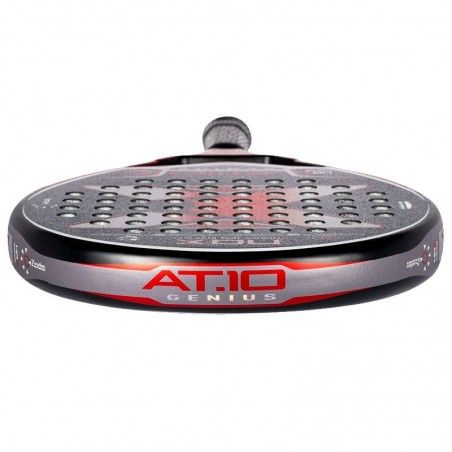 Nox AT10 Genius 18K by Agustin Tapia 2022
The new season of Nox padel rackets is one of the most anticipated by all padel fans, the Nox AT10 Genius 18K by Agustin Tapia 2022, a racket designed jointly with the professional player Agustín Tapia.
This racket has a tear format that generates a medium balance and a very wide sweet spot, achieving great versatility in the game, and thus benefiting high-level players looking for a balanced racket.
The materials used in this racket have been a 100% carbon fiber racket frame , which provides great resistance to shocks. It also has 18K carbon fiber on the blade planes , achieving very good power when hitting. In the core of the racket, it has a high-density HR3 rubber that gives the player very good power and control .
Various technologies have been implemented to improve the performance of this racket, among which the Oversize Grip stands out, which lengthens the handle of the racket to facilitate the game with two hands, the Rough Surface that, through a roughness in the planes, facilitates the execution of hits with effect, and the Anti Vibration System , which reduces the vibrations of the racket, increasing comfort and preventing joint injuries to players.
It also incorporates the new and exclusive system developed by Nox , Smartstrap , which greatly facilitates the exchange of the blade 's safety cord, increasing the possibilities of customization and the hygiene of the blade.
As for its design , this racket by the "Genius of Catamarca", Agustín Tapia, has a main black color derived from the visible carbon that is used in the plans , contrasting with the copper color chosen by the Barcelona brand for the logo , the the heart of the blade, and details such as the inscriptions on the blade plans. The silver gray color is also used to give this padel racket a very sporty and attractive finish .
Game level

Advanced

Playing style

Balanced blades

Gender

Man

Cat_almacen

NOVEDAD
There are no reviews for this product yet.