5% EXTRA DISCOUNT ON THE ENTIRE WEBSITE UNTIL DECEMBER 31ST WITH COUPON: CHRISTMAS5PM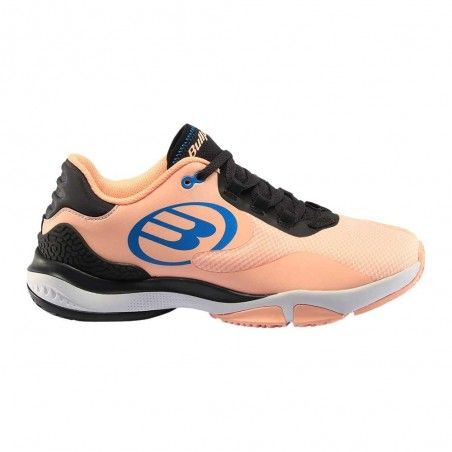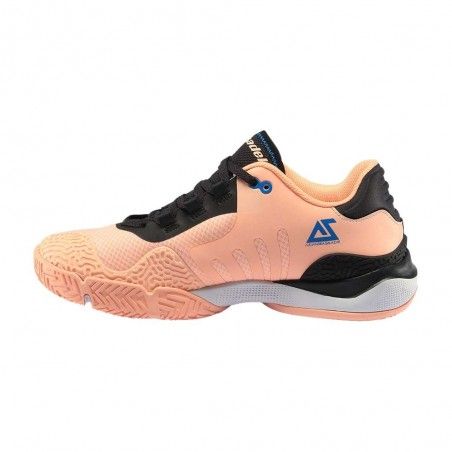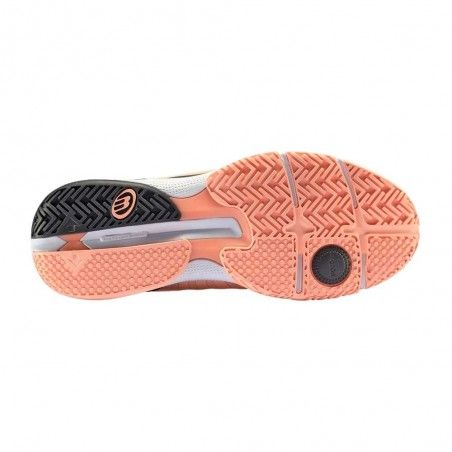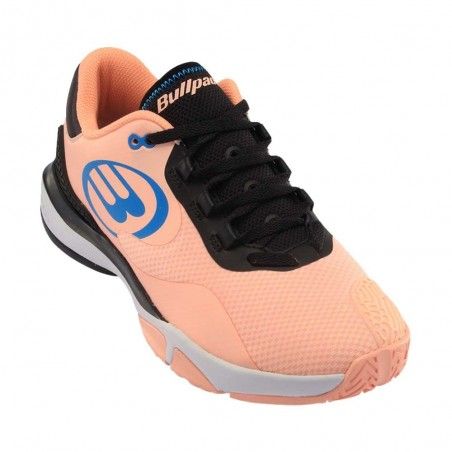 The Bullpadel Flow Hybrid Fly 22V shoes in fluor salmon color are the perfect footwear to move around the most demanding paddle tennis courts. Used by the renowned padel player Alejandra Salazar , these shoes offer exceptional performance and give you the comfort and freedom of movement necessary to play at the highest level.
Designed for advanced to professional level padel players , the Bullpadel Flow Hybrid Fly 22V provide a perfect combination of lightness, speed and resistance. Its mixed sole, with a pattern of studs and spikes, offers excellent grip and traction on any type of playing surface.
These shoes have a cut with seamless THERMO FIT technology , which includes a rubber toecap to protect the toes. The tongue and laces are designed for a comfortable, sock-like fit, while the Lycra heel provides additional comfort. The PHYLON midsole has a central TPU stabilizer to guarantee a perfect balance.
The highly abrasion resistant rubber sole features a mixed pattern and the ROTOX rotation disc system , which favors changes of direction and quick and unexpected turns. FLEX RIFT channels and LATERAL MOVEMENT technology improve cushioning and facilitate lateral movements.
These shoes stand out for their vibrant and striking design, with a silhouette covered in fluorine salmon, black details and the classic Bullpadel logos on the sides in blue.
In summary, the Bullpadel Flow Hybrid Fly 22V shoes in fluor salmon color are the perfect footwear for advanced paddle tennis players. They offer an optimal combination of stability, traction and comfort, allowing you to play your best game on the court. In addition, its vibrant and striking design will make you stand out in every game.
Information:
Sole type: Mixed
Gender: Female
Age: Adults
Color: Fluorine / Salmon
Composition: Synthetic materials, mesh, fabric, rubber.
Game level

Advanced

Gender

Woman

Cat_almacen

OFERTA
There are no reviews for this product yet.